Homosexuality

⚢

✖ Illegal (imprisonment as punishment)

Changing Gender

✔ Legal, but requires surgery

Discrimination

✖ No protections

Employment Discrimination

✖ No protections

Housing Discrimination

✖ No protections

Donating Blood

✖ Banned (indefinite deferral)

Conversion Therapy

✖ Not banned
Public Opinion
"Should Society Accept Homosexuality?"
History
Male illegal, female legal
three months to three years. may be placed in "special reformatory" upon completion of prison sentence. Fine between 25 LE and 300 LE ( US dollars between 3 dollars and 40 dollars)Under the crime of Vague language.
Illegal (imprisonment as punishment)
Offenders may be imprisoned from three months to three years.
Not legal
As homosexuality is illegal, same sex marriage is also illegal
Legal, but requires surgery
Requires sterilization
Current status
(since Oct 7, 2017)
Illegal
Marriage requirement so it is defacto illegal.
No protections
Since the founding of Egypt, there hasn't been any protections for LGBTQ+ community
No protections
Since the founding of Egypt, there hasn't been any protection for LGBTQ+ community
Illegal
As homosexuality is illegal, serving in the military is also illegal
Current status
(since Jan 1, 2016)
Banned (indefinite deferral)
No
---
---
---
Latest News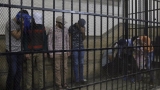 ---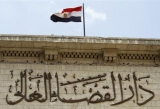 ---
---
---
Search Interest
LGBT Rights in Northern Africa